Professional Programmer and Web Developer
I am an experienced multi-disciplinary freelance developer, specialising in projects for the entertainment industry. I develop custom applications in Go and websites in WordPress, Jekyll and Hugo. I deliver a timely service on a realistic budget, and my clients particularly value my openness and regular detailed communication on all aspects of the project, as well as the consistently high quality of my work.
Preece Music
I play a variety of instruments and arrange classical and folk music for ukulele and ocarina solos and ensembles. My arrangements are all published under Creative Commons licences, and are available for pay-what-you-like download and as beautiful printed editions.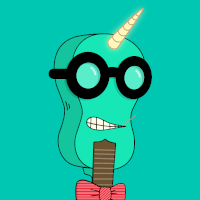 I upload performances of my arrangements to my YouTube channel, and I'm also taking part in James Hill's community album project Uke Heads.
Esperanto Music History
I'm a collector of Esperanto music on vinyl records, tapes and CDs. I started learning Esperanto in about 2005, and have been interested in music in the language ever since. I've been researching the history of various Esperanto albums and artists, and writing about it on my blog.
Mi estas kolektanto de Esperanto-muziko sur vinildisko, kasedo kaj k-disko. Mi esperantistiĝis ĉirkau la jaro 2005, kaj ekde tiam interesiĝas pri esperantlingva muziko. Mi esploras la historion de la diversaj esperantaj albumoj kaj artistoj, kai priblogas ĝin (en la angla).
Other Projects
I develop custom bots for Discord and Mastodon. My Discord bots are all specific to the individual communities I am a part of; my Mastodon bots are public. I undertake custom development for both platforms at a reasonable price – please contact me to discuss your requirements!
I was one of the founders of the Esperanto music radio station Muzaiko in 2011. I developed the station's format, and my voice can still be heard on their jingles, although I am no longer actively involved with the project.
I developed software for the Bother's Bar Suspect List hosted by Reality TV Warriors. The game was developed by Daniel Peake and allows fans of the TV game show Wie Is De Mol to compete on who they think the titular mole is.
I'm a keen amateur genealogist. More information about my family history can be found at my Preece Family History website.
For things that don't fit anywhere else, I have an irregularly-updated blog on this site.
Contact Me